After lengthy vote count, moderate community activist beats Mark Leno, who would have been first openly gay mayor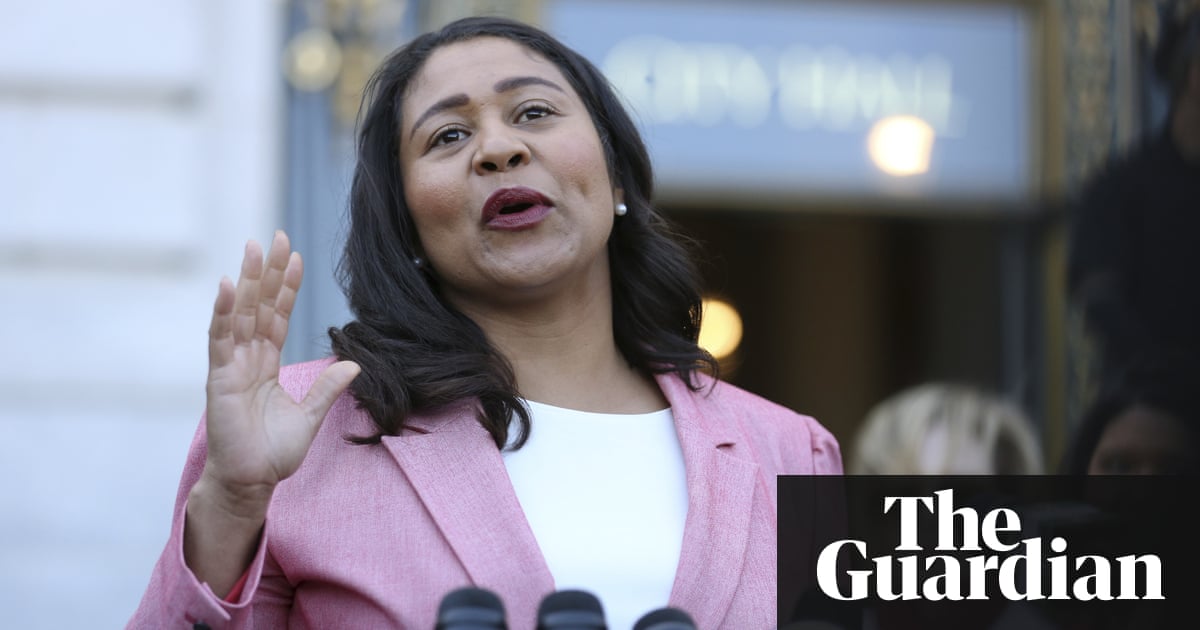 London Breed, a longtime community activist who grew up in public housing, has won San Franciscos mayoral election, becoming the citys first black female mayor.
No matter where you come from, no matter what you decide to do in life, you can do anything you want to do, Breed said Wednesday on the steps of City Hall. Never let your circumstances determine your outcome in life.
Her victory comes after the second-place finisher, Mark Leno, a former state senator who hoped to become the citys first openly gay mayor, conceded defeat on Wednesday, about a week after the citys voters went to the polls.
She is a remarkable young woman and she is going to do a very fine job, Leno said Tuesday. Her success is San Franciscos success.
Jane Kim, the third-place finisher, said: Im proud to live in the largest city in America with a woman as mayor.
Breed will be the only woman among the mayors of the United States largest 15 cities.
Vote counting in San Francisco is a protracted process, thanks to the large number of people who vote by mail and the citys ranked choice voting system, which allows voters to select their top three candidates. Though Breed won the most first-place votes, Leno held a narrow lead on election night.
However, with most of the ballots processed and an advantage of 2,177 votes, Breeds current lead is believed to be insurmountable.
The race for mayor began after the unexpected death of the former mayor Ed Lee in December. As president of the citys board of supervisors, Breed was appointed acting mayor, but she was quickly removed from the role by her fellow city supervisors, in a move that sparked significant outrage from her supporters.
Though San Francisco is a one-party town (the Republican candidate, Richie Greenberg, earned just 2.83% of first-choice votes), the divisions between moderate and progressive Democrats can be bitter, with stark disagreements over how best to address the citys housing and homelessness crises.
Breed, a moderate, received significant support from the citys business and tech elite, while Leno and Kim tried to form a united progressive front, asking their own supporters to choose each other as their second choices.
Breed will serve out the remainder of Lees term, and an election for a full four-year term will be held in November 2019.
The Associated Press contributed reporting